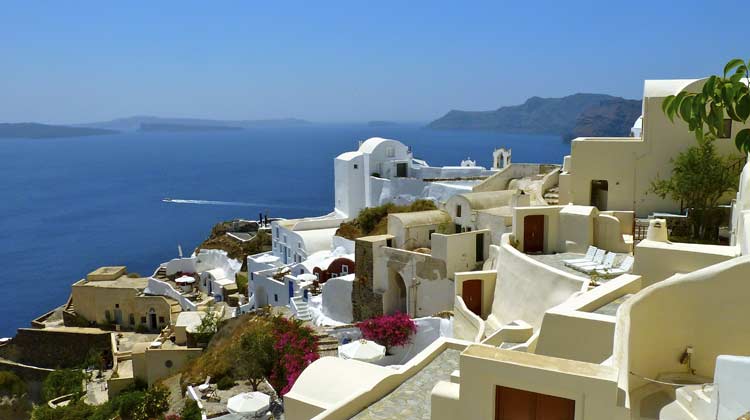 The Mediterranean/European cruise Itineraries, like the Caribbean are broken up into the Eastern Med and the Western Med. There are 7, 9, 10, 11 night cruises and more that cruise to these amazing countries.  Though many cruises will start on one end of the Med and end at the other.
Eastern Mediterranean  cruises can often include the magnificent ports of Italy, Greece, Turkey, Croatia and more.  Imagine one day exploring the Colosseum in Rome and the next day walking the grounds at the Acropolis. One day you are on the beautiful Greek Island of Santorini and the next day you are in a Turkish bath!  You can stand in awe at the works of Michelangelo or bask in the sun on the beaches of Capri. These cruises often depart from Rome, Venice or Athens and sale the Mediterranean blue waters.
Western Mediterranean cruises most popularly leave from Barcelona or London and cruise to such exquisite ports as the French Riviera,  Corsica, Monaco, Marseille and Palma De Mallorca. One day you are eating Paella and the next day you are sipping fine French wine on the Riviera. Or you may end up in Italy!
CALL US NOW TO SPEAK TO OUR EXPERT TEAM!
   (661) 297-3208