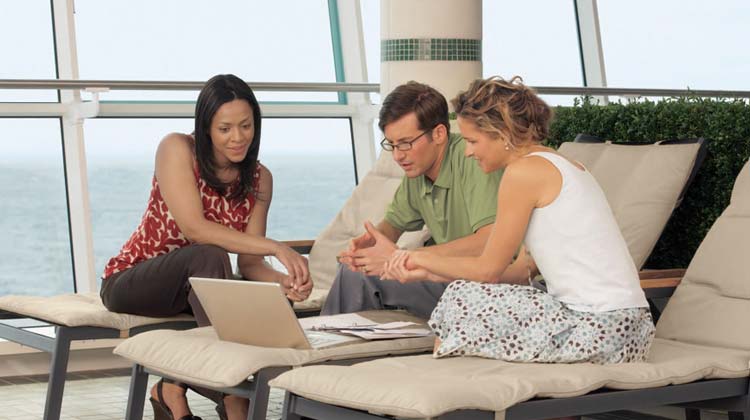 Incentive,  inspiration, team building,  all words that are used when planning an exciting corporate seminar. Too often the planning needs to start with a change of venue.  I was on a plane and sat next to a VP of a company that was returning from a corporate event.  The first thing she said to me was, "If I have to sit in another hotel conference space and choose between the chicken or the fish, I think I will quit and move to another country!". Truly as an Event Producer I felt for the team that I knew had worked long and hard to plan that event.  But I felt more for her!  If you want to inspire your sales team, or your employees, your management team, or your incentive customer base then you need to surround them with inspiration from the moment they arrive.  You want to wow them with excitement and opportunity and a vision of the possibilities of the company's future and their future.   You want them leaving with a commitment to give back to the company what the company just gave to them.
The total experience of a seminar at sea is one of just that…a total experience.  Every aspect of the ship has been chosen to please the eye and the senses.  There are conference rooms that look out to sea. There are lounges that are used for meetings that are elegantly appointed with over sized comfortable seats.  There are top of the line technical capabilities in the theaters that can be used for your biggest events.  Imagine hydraulic stages and hi tech light shows that will make any CEO's entrance a grand one. There are exquisitely decorated dining rooms that will make your team feel like they are dining in a 5 star restaurant. There are accommodations that don't look over a parking lot, but look over a vast ocean filled with possibilities.
When you sit back and really think about the goal of your seminar week.  Is it motivation that you want to achieve?  Is it product knowledge and a commitment to the company?  Is it team building and creative inspiration? If so, then the first step is to choose a venue that emboldens your team, honors the aesthetic of the company and leaves them wanting more.  You want a conference at sea.
CALL US NOW TO SPEAK TO OUR EXPERT TEAM!
  (661) 297-3208